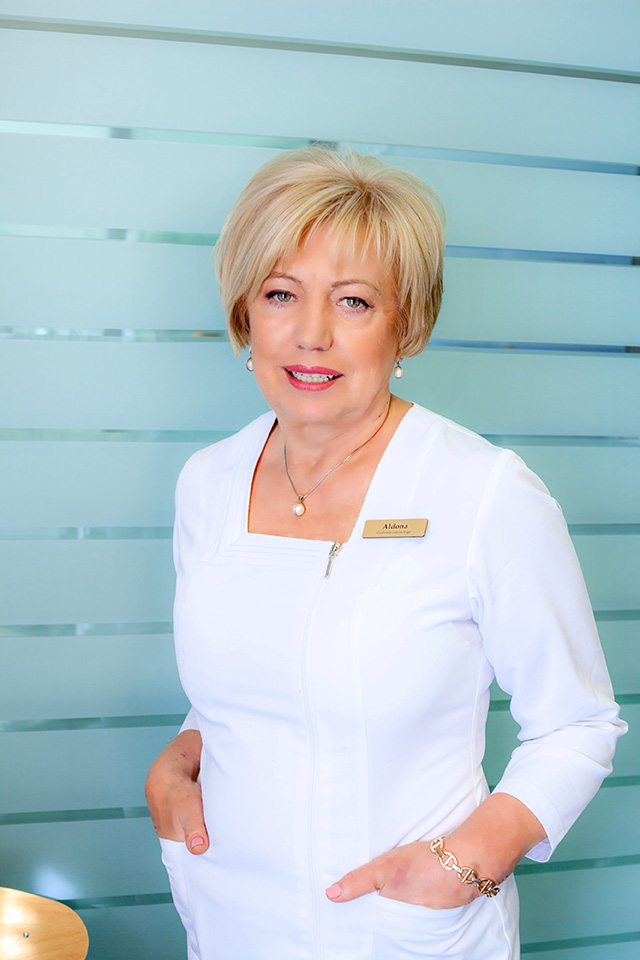 A.Gecevicienes private stomatology cabinet was established in year 1994. In year 2001 after reconstruction "Šv.Apolonijos" dental centre was opened.
Here are working 10 doctors odontologists with various specializations, orthopedists, orthodontist, face jaw surgeon, periodontologist, endodontologists, oral hygienist.
Treatment cabinets have modern odontological equipment produced by widely known Germany company "KaWo", channels of dental roots are healed with medical microscope of "Zeiss" company production, dental photographs are performed with computer radiovisiograph.
Equipped surgical, operational cabinet. Instruments are sterilized in autoclave that satisfies requirements of LST EN 13060: 2004 standard, widely recognized certificated materials and tools are used in work.
For the convenience of client:   
– guarded parking lot;
– conditioned air in the premises of centre;
– play ground for children;
– cosy atmosphere.
For children:
– treatment "without tears";
– application of sealant on the dental furrows;
– correction of dental position, abnormalities of the bite with orthodontical plates and braces.
Services (for the adults):
Professional dental hygiene.
Training for dental hygiene.
Evaluation of dental health index.
Removal of the concretions and dental polish with ultrasonic scaler.
Elimination of plaques from all dental surfaces with "prophyflex" nozzle (spaying with ozone or pearls powder.
Dental whitening.
Dental decoration.
Aesthetic filling.
Restoration, implantation, prosthesis, diagnostics and treatment of surgical and periodontal diseases.
Radiovisiographic examination.
Ortopantomographic analysis.
FOR DISABLED – all ambulant services can be provided with mobile equipment both at centre and at home, dentist with assistant shall visit and treat you at home.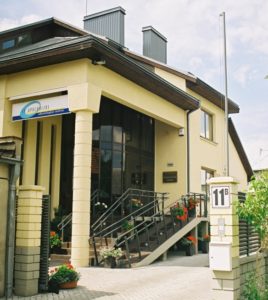 Particular attention of working staff to the client.